Commercial Property Leasing Consultant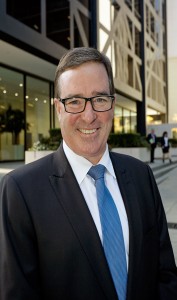 Peter has been involved with Tenancy Solutions Australia since its inception. Having known Tenancy Solutions Australia's founder, Leon Kriewaldt through a previous business association, he played a part in the early days of the business development and marketing fields.
Continuing his ongoing consulting role, Peter became aware of the opportunities to match his customer service and advisory skills to the role of a Commercial Property Leasing Consultant. Working closely with Leon and having gained his full Real Estate Licence, has provided Peter the knowledge and expertise required to represent a client's total interests when it comes to reviewing their business accommodation strategy.
Peter's previous roles as a senior manager in both the logistics and manufacturing industries allow him to have a clear understanding of how a business must consider their business accommodation needs as an integral part of their overall business plan.
Having Peter act as the Project Facilitator has proved extremely beneficial to many of our clients and ensures we stay deeply involved and supportive right through to the completion of the project.
View LEON´s Profile