Office Leasing in Melbourne, Sydney & Brisbane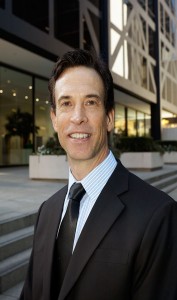 Tenancy Solutions Australia was formed by Leon Kriewaldt in 2002.Prior to forming the company, Leon commenced his Melbourne real estate career with Jones Lang Wootton in 1989 and earned a formidable reputation as one of Melbourne's most successful leasing agents.After further successful stints at Humes, later to become DTZ, Leon became disillusioned with the agency culture, which obliged him to solely act for Landlords after having built a solid relationship with tenants over many years.
Leon had a vision to utilise his experience and expertise primarily for tenants – so as to provide them with independent and expert advice in the Commercial Office market.
In recent years, Leon has been at the forefront of many of the major office space leasing deals in Melbourne, Sydney and Brisbane ensuring his clients gain the maximum advantage in the negotiations and delivering the best possible results.  Leon has also provided valuable strategic real estate advice to clients in helping them formulate and execute on their business requirements – often involving very sensitive and commercially vital issues.
Having Leon lead the project on your behalf means you have Australia's most successful commercial property negotiator and strategist firmly in your corner.
View PETER´s Profile